When I was six years old, I spent countless hours alone in my room playing this game I'd made up. I'd take one of those small plastic "bubbles" – the kind that held those cheap little treasures that you'd get for a quarter at the grocery store – and throw it onto my bed. A second later, I'd launch all of the stuffed animals from my sizable collection onto the bed after it. See, the "bubble" wasn't a bubble; it was a football. And my many stuffed animals were football players involved in a free-for-all to recover the game-clinching fumble. (Obviously).
The moment the dogpile was complete, I'd slowly sift through the (adorable) wreckage and see which stuffed animal had prevailed at the bottom of the pile¹. That lucky "beast" would be hoisted into the air triumphantly, as I announced the results to the "crowd". (Although, full disclosure: the fix was in. Kermit the Frog, a.k.a. my favorite stuffed animal, won at least 90% of the time due to his long green arms…and the fact that I always threw him on the bed first.)
Now, obviously my childish antics were far from unusual. I mean, show me a little kid, and I'll show you a tiny crazy person who talks to themselves non-stop and gets lost in their imagination. But the thing about me is, well…
…I never really grew out of that phase. It's 30 years later, and while I no longer have a stuffed animal collection, I still spend an inordinate amount of time talking to myself², as I drift off into an imaginary world of my own creation. Sure, life (and responsibility) can get in the way sometimes, but chances are, if I'm driving, showering, lying awake in bed, or just staring off into the distance, my mind is somewhere else. It's trying to envision a world that isn't but could be. It's trying to figure out how Kermit (or more likely, the current "hero du jour") is going to emerge victorious this time. It's trying to tell a story.
For the longest time, I saw this as a quirk — an amusing glitch in my programming. It's only recently that I came to realize: it is the program. It's hard-wired into the way my brain processes (and makes sense of) the world. As you might expect, this has had some rather far-reaching implications when it comes to my life…
…but the reason that it's been coming up for me a lot lately is that it answers a nagging question:
Should I keep writing?
If you read last week's post, you know that it hasn't exactly been non-stop hookers and ice cream around here lately. In fact, it's gotten pretty dark. Writing for an audience that hasn't really materialized (yet) can do that to a person. You can start to feel like you're tilting at windmills.
So, you start to wonder… Am I wasting my time pursuing this? Am I delusional about how talented I am? Is anyone (outside of my family and friends) ever going to give a shit about what I write?
If you think about these questions long and hard enough, you can't help but fantasize about a world where you don't have to answer such difficult questions. A world where life is unburdened by ambition and expectation and hope. But that's about the time that you have to face another question:
Well, if I didn't write, what would I do instead?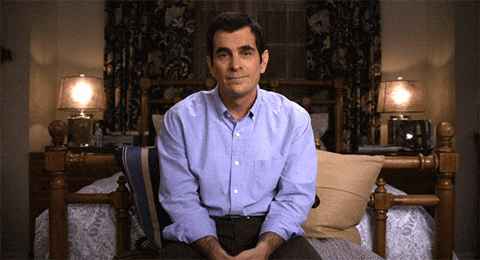 And that's where things get a little bit clearer. That's when I remember Kermit the Frog and the pile of stuffed animals. Or writing and performing a "Wayne's World" sketch at Lilli Milton's 13th birthday party. Or spending all of my free time in college sitting on the floor of the bookstore reading interviews with great filmmakers. Or going five straight days without speaking to another human being, but never noticing because I was so engrossed in a rewrite of my script.
"Being" a writer? It isn't something I do. It's something I am. I mean, shit, an alligator can stand on its feet and ring your doorbell all day long; that doesn't mean it's gonna stop being an alligator.
The reality is I don't get to know if I'll ever be Kermit and emerge from the pile victorious. But I do know one thing. I can't imagine a world where I ever stop playing.
-MPM
¹"Prevailed" is probably a pretty generous term to describe part of a stuffed animal touching a plastic bubble. But the stakes felt pretty high at the time.
²Although I have gotten just a LITTLE bit better about keeping that dialogue INSIDE my head.